Wesley Van De Camp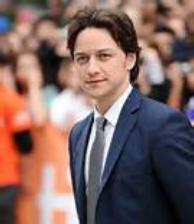 Character Face: James Macavoy
~
Never argue with a moron, they will drag you down to their level and then beat you with experience
~  

Age/DOB:
26 years old. July 31
Marital Status:
Single
Family:
Mary Van De Camp
(Mother)
Andrew Van De Camp
(Father)
Lara DunCroft
(Cousin)
Job:
Law student
Apartment or House:
Manor

Wesley has a Jekyll and Hyde blend of a personality. Though he is affable and kind at his core he has unpleasant, broody interludes which his family refers to as "one of his moods."
Borne into privilege Wesley has an aristocratic way of being, yet underneath he is also rather down to earth. He can be both respectful, humble, polite and common and conversely he can be haughty, arrogant, rude, obnoxious, snobbish and outspoken.
Wesley's mode and behaviour can flip like a switch and generally worsens and improves with the symptoms of his MG and feelings of useful/uselessness.
Wesley suffers from Myasthenia gravis, (Weakness of voluntary muscles without pain that gets worse with repeated or sustained use of the muscle.) symptoms fluctuate and are usually worse at the end of the day, in hot weather, during or immediately after an infection. The disease varies tremendously between individuals, and in any one person, as with Wesley, the symptoms fluctuate with relapses and remissions. This means that Wesley sometimes requires the aid of a cane or even a wheelchair, which he hates.
But what Wesley does not have physically he has intellectually with an IQ that has gained him Mensa membership. Wesley views his intelligence as both a gift and a curse, on the one hand he is thankful for the benefits it provides, but on the other hand it makes him feel un-relatable and isolated at times. A classic case of tortured genius.

Following her brothers untimely death Mary DunCroft inherited a substantial portion of DunCroft Industries, providing her with considerable wealth and a responsibility to the family company that she took very seriously.
Mary began making a very successful career for herself running her share of the company with the old fashioned values and traditions that have been handed down the DunCroft lineage for generations.
Following business negotiations with a very lucrative and likeminded American company, Mary meet and subsequently married Andrew Van De Camp to strengthen ties between the two companies in an act of archaic tradition.
The couple soon decided to have a baby and was overjoyed when they had a bouncing baby boy that they named Wesley.
The couple took on pretty traditional mother and farther rolls; Andrew was largely the bread winner while Mary put most of her focuses on raising Wesley.
Mary raised Wesley with the very old fashioned values and traditions that she held, while Andrew was more liberal balancing things out. Together the couple instilled Wesley with strong morals and a traditional sense of honour.
By the age of 10 Wesley was showing signs of his genius and he jumped a year ahead at school. By the age of 15 he was accepted into Mensa, an international organization for people with a very high IQ and at the age of 16 he began displaying mild symptoms of Myasthenia gravis.
At 17 Wesley went to Cambridge University where he excelled at his schoolwork and had a thriving social life, but near the end of his first year his symptoms began to worsen and he was diagnosed with Myasthenia gravis. Wesley was often left feeling weak at the end of busy school days and his social life was somewhat impacted.
Wesley found himself occasionally needing the use of a walking stick, which he at first adapted into a fun eccentricity by coupling it with a top hat, in order to avoid any embarrassment around his peers. As his symptoms worsened Wesley began having difficulty holding his pen in class, he solved this problem by dawning a pair of green fingerless gloves to support his hands, the gloves also served to provide him with a sense of comfort like a security blanket and Wesley has worn them ever since. At the end of his second year Wesley found himself needing the occasional use of a wheelchair, a fact that he could not dress up and hide from his peers like he had with his silver top cane. Wesley withdrew and brooded in solitude for a few months as he struggled to adapt and come to terms with his new lifestyle. Once Wesley began to accept his limitations he decided that he was going to enjoy and make the most out of the rest of his time left at school, which he did until he graduated at the top of his class with honours at the age of 21.
After reaching retirement age Mary and Andrew decided to emigrate from England to Miami and live in Andrews stately mansion where they could work less and enjoy more time together and Wesley was happy to emigrate to Miami with them upon their request.
After taking a total of four gap years to figure things out Wesley finally decided to go into law. Wesley applied and was accepted into Miami's most prestigious law school at the age of 25. Wesley was immediately in his element at the school and he soon formed an effective study group with four other aristocratic type students, one of which, Alison, he has a strong (and mutual) crush on.
During their first year the group formed a strong bond and Wesley could be himself around them, mood swings, MG, wheelchairs and all.
Wesley now lives with his Mother and Father (who love having him back at home) after he could no longer cope living alone at school when his MG began giving him trouble in the hot Miami climate.
Wesley has just started his second year at the law school he absolutely loves. It is one of the few places he feels socially comfortable and useful, though the "moral vacuum" lessons are a waste of time as Wesley has no plans of compromising his principles at all.  
~
A good lawyer should not be a good liar
~

Your Alias:
Anne Onymous  
Means of contact:
PM
Other Characters you play:
Lara DunCroft